Every time I meet with potential clients and we discuss paint colors for the exterior of their home, I always like to encourage the homeowner to choose a paint color for the front doors different from the exterior color of their home.  The front entrance of any home should always be the focal point of any home's exterior.  As you see in the pictures on this page, there any many colors or options for painting doors, even the large iron Cantera doors to the right.  Over time the Cantera doors start to rust and fade and need to be revitalized. Ron's Painting specializes in painting Cantera doors.  Most of the time we paint Cantera doors using a metallic  paint.
We can paintwood and fiberglass doors using an exterior paint from Sherwin Williams, either a solid color, or we can use that same paint to faux finish the doors to look like wood, like we did on these pictures of a front door and garage doors that match.  The way the home was positioned on the lot, the entire front of the home made a statement.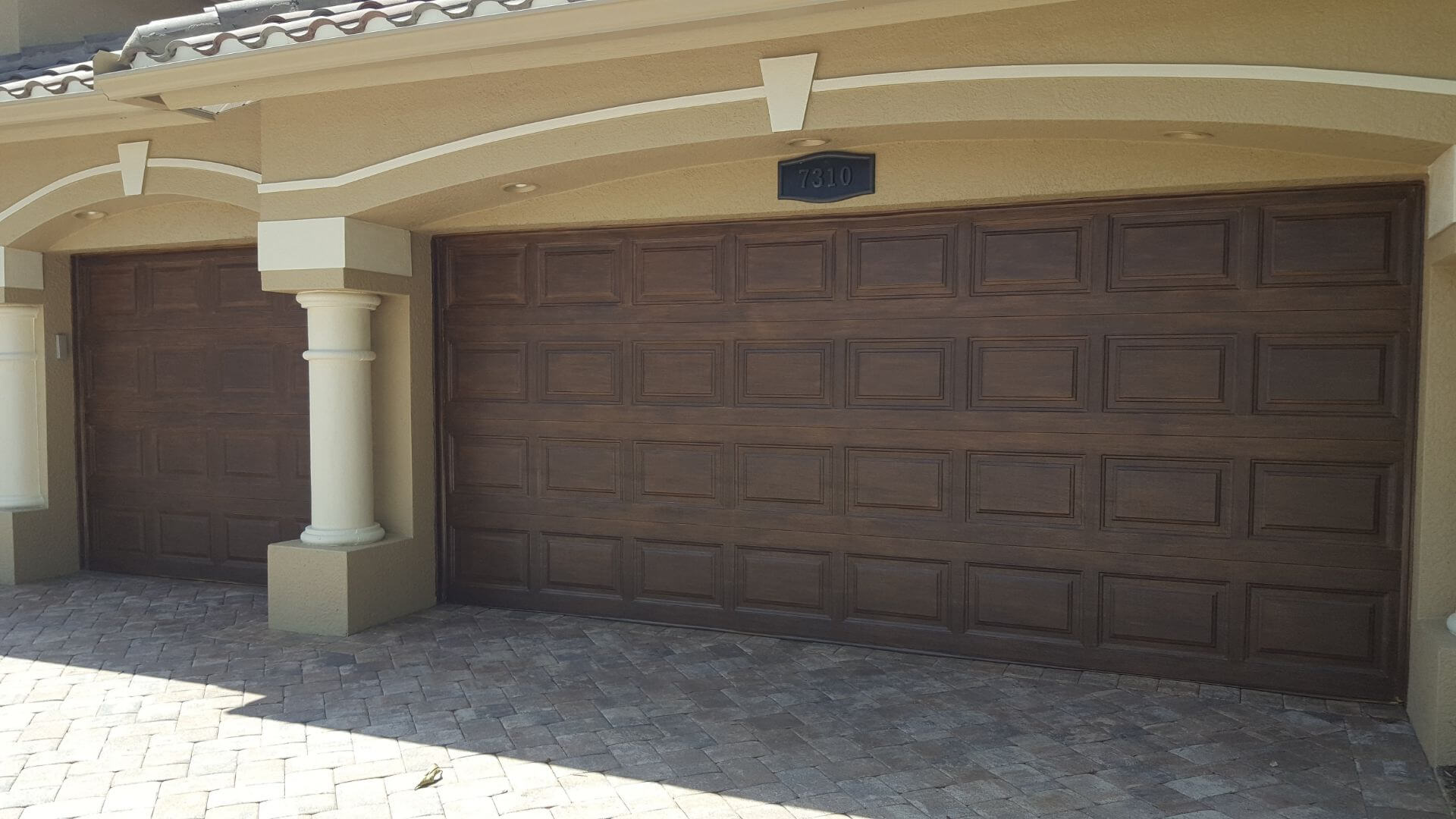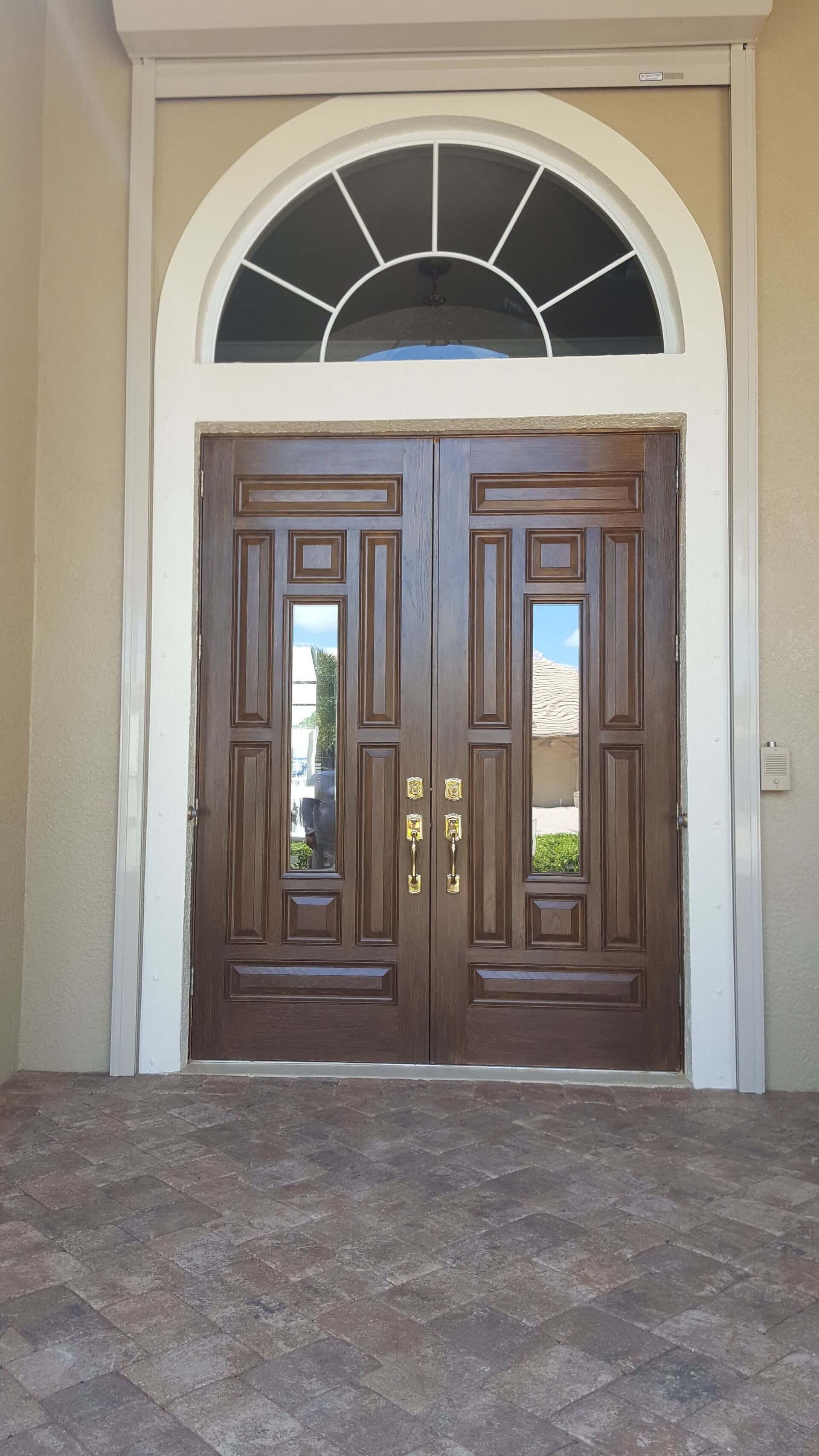 Ron's Painting also offers homeowners another option, using metallic paints on front doors.  Imagine driving down the street and seeing one of these homes with a metallic painted front door. Another way to make a statement on the front of your home.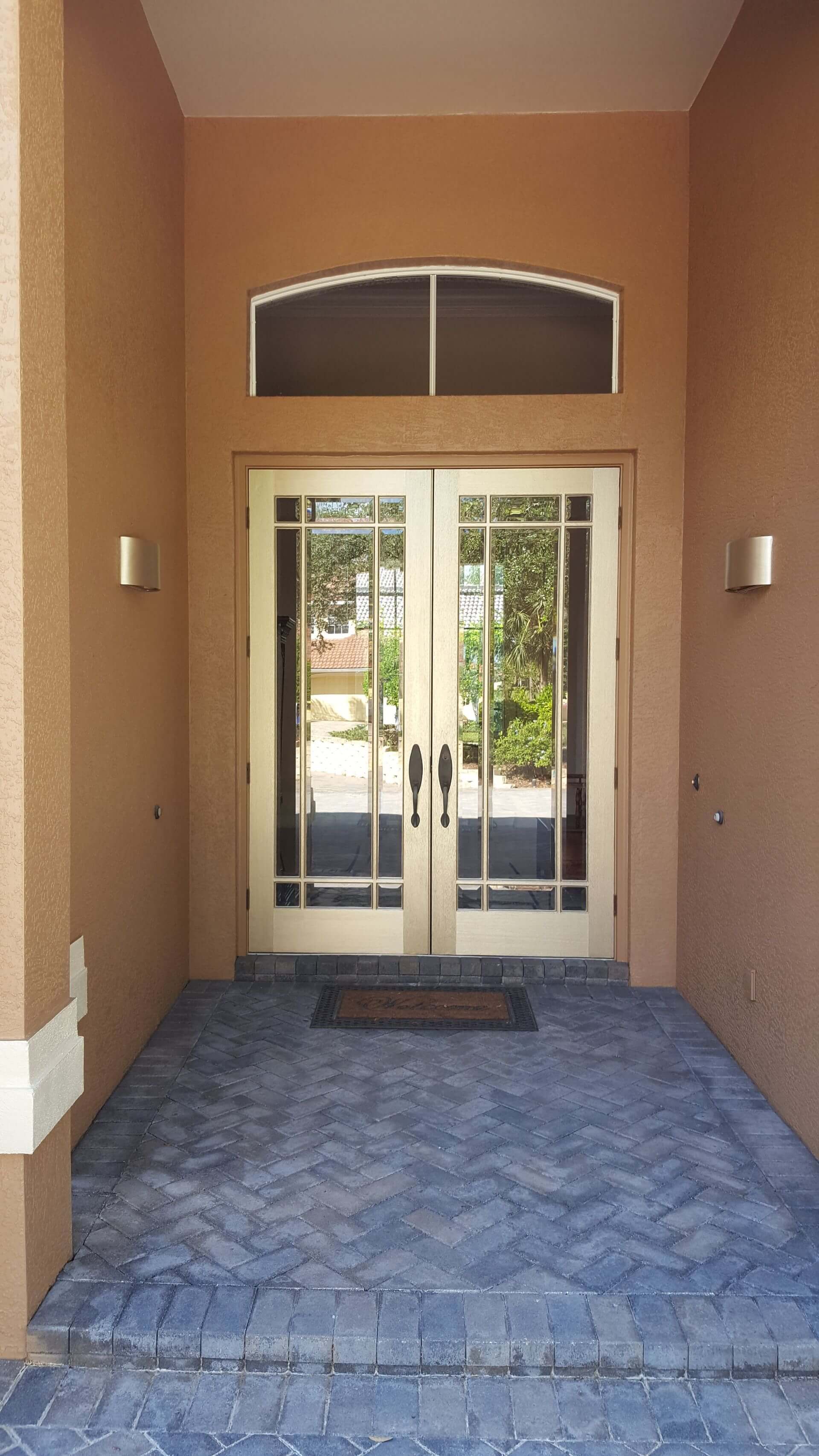 In these pictures on this Sanibel home, we painted the front doors using the color copper penny in a metallic paint.  After seeing how nice the front doors looked the homeowners then decided to have us come back and paint the lower metal roof to match the front doors. It looks like these doors just glow from the street.