Handyman & Maintenance Services 
Have you ever asked someone for the name of a good handyman, then find out the person you hired is not licensed to do what you need to have them do, or they do a really bad job and you  need to find someone else to fix what they did?
 I know when we are doing either interior or exterior painting for our clients, they ask me the same question.  My response is, what exactly are you looking to have done before I can make a recommendation to you.
I let them know if it is plumbing or electrical, they need to hire a professional plumber or electrician, as I am not licensed to do the work.
Many times it is very simple, like changing out the batteries in their smoke detectors, changing out lightbulbs in their high ceilings, handing a towel bar, or installing door stops on door that may bang into a wall or have their driveway, or pool deck pressure cleaned.  These are just some of the services we automatically provide to our clients while we are at their homes.  Many times, our clients will call me to see if I know anyone that can provide these services and our answer is always yes, this is something that Ron's Painting can provide for you.
If you need a good handy man for those little things around the home that you just can't find someone to take on your project, Ron's Painting is available.  We have been servicing our clients in Southwest Florida since 1990, please give us a call at 239-275-0425 or visit us on the web and request a quote at
Ronspainting.com.  Also visit our Customer Review page and Google Maps page to see what our clients are saying about Ron's Painting.
Here is a list of just some of the services Ron's Painting provides.
Pressure washing
Remove old towel bars, patch the walls and installing new towel bars
Caulking around a shower, sink or tub
Repairing rotten wood on exterior of homes (it can't be structural)
Replacing bad weather stripping
Changing smoke detector batteries
Hanging pictures
Installing door stops
Changing burnt out light bulbs
Furniture assembly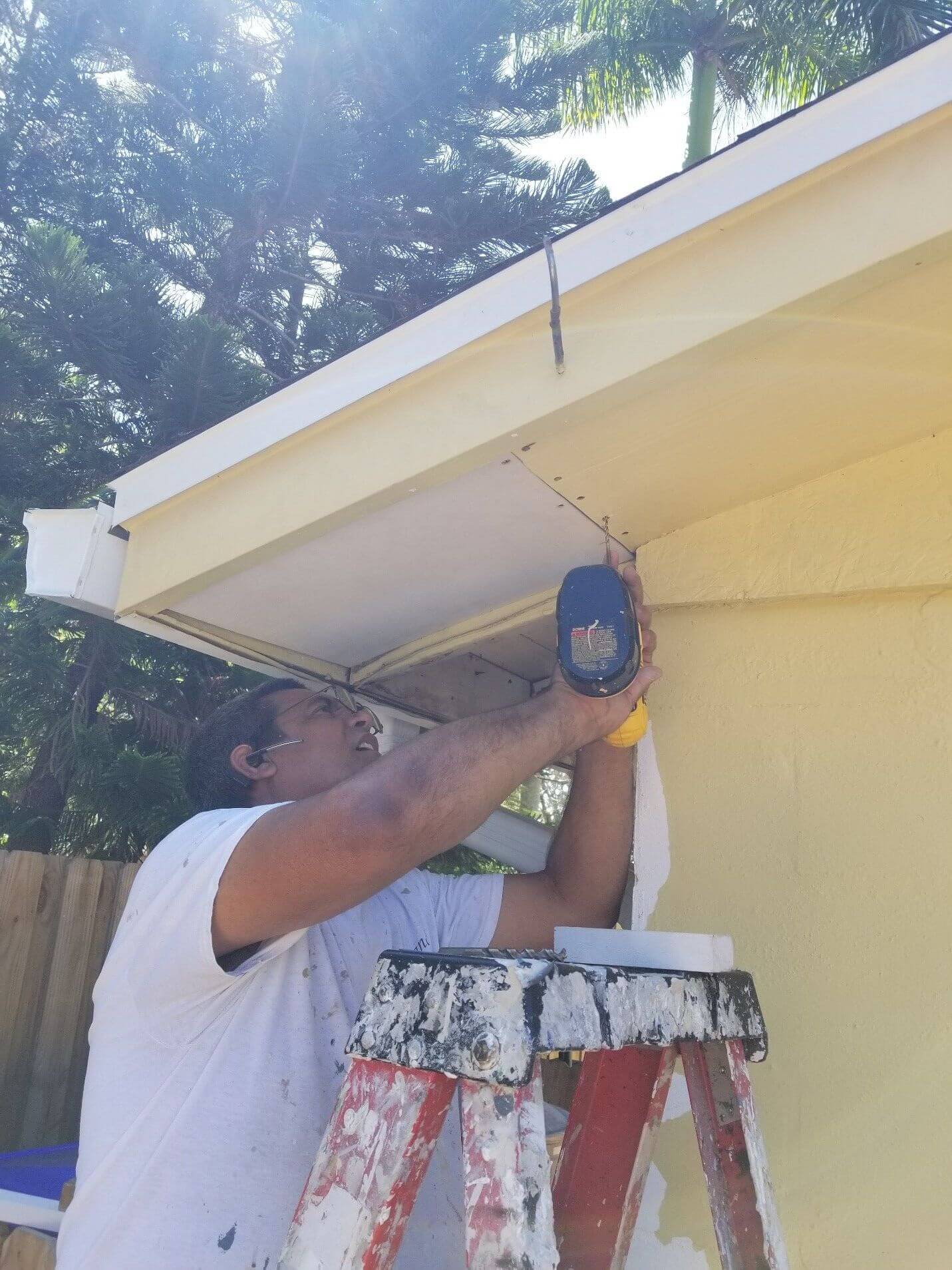 Armando is replacing rotten wood in the soffits of this Fort Myers home.