My Quality Service Pro's 
Since 1990,  Ron's Painting has been a licensed painting contractor in Southwest Florida. I have had the opportunity hire and work with many different business owners through out Lee and Collier Counties.  Some good, some not so good. I am always trying to educate homeowners on Hiring Smart and hopefully avoiding future headaches. If you continue onto the next page you can view some of who I believe are the best in the industry when it comes to having maintenance and home repairs done around your home.  Many of these contractors I have used at my own home, and others I have worked with at my clients homes through out Southwest Florida. If you are looking for someone for air conditioning, flooring, window treatments, interior design, pool maintenance, window cleaning, roof repair or even helping you with your business marketing or website design. I  have attached a link to their website for you to contact them should you need their services. I am always updating this portion of my website, so please check back for updates.  
Also visit my Hiring a Painter page, there is a lot of good information there for not only hiring your next painting, but hiring your next contractor.  What to ask to protect yourself as a homeowner.
Web Design
If you are a business owner, like to have control of your company and have some knowledge about the internet, but not quite sure how to build a website, I highly recommend calling Red Sneakers Mobile Marketing to build your website.  Red Sneakers built my website, but then gave me the SEO tools and training to maintain my own website.  The nice thing about working with Red Sneakers and having control of your own website, you can post anything to your website anytime of day or night, and it is instantly on the web.  With Ed Moore's guidance, expertise and long history in the business, I have maintained a top rating on Google's search engines for over a decade!
Equipment & Small Engine Repair
Many times my pressure washer, airless sprayer, or generator needs minor repair due to the amount of use my equipment gets.  I have found a new company to Fort Myers located on Metro Parkway.   Ralph's Equipment Repair, the owners is Ralph Sites and he worked at Flex Bon Paints then Sherwin  Williams Paint as the service tech for over 22 years repairing my equipment.  Now he has his own business but is capable of repairing more than just pressure washers and airless sprayers.  Ralph now repairs generators, small engines, and construction equipment.  Ralph's Equipment Repair is located at 12541 Metro Parkway Unit 11 in Fort Myers, Florida 33912 and their phone number is 239-561-0797.  This is where I am taking my equipment to be repaired from now on, their turn over time is usually pretty quick.
Home Watch and Concierge Service
Gulf Shore Home Watch and Concierge Service is a home service management company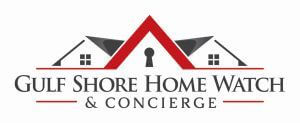 committed to the care and security of your home.  Whether you are a seasonal resident, absentee owner, extended vacationer, or on an extended business trip, Dew Cunningham, owner of Gulf shore Home Watch and Concierge Service provides professional home watch and home monitoring services in the owners absence.  Gulf Shore Home Watch and Concierge Service will give you Peace of Mind, knowing that your home is fully cared for while you're away.  Please call Dew Cunningham at 239-289-7294.
Sherri Bradford, Allied member ASID, Vogue Interiors, Bonita Springs, Florida
The overall feel of your home is critical to enjoying the time you send there.  An interior designer can save a homeowner time by guiding them through the entire home design process, enduring that the colors, fabrics, furnishings and window treatments that you choose for your home, flow together seamlessly to create that perfect space.  An interior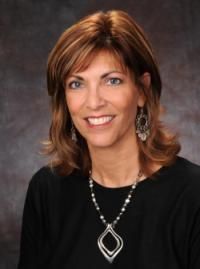 designer can also help you explore professional, creative home design ideas beyond your expectations that will enhance the look and  feel you want greater than you ever imagined possible.  Sherri Bradford with Vogue Interiors loves to create residences that are comfortable for her clients, their family and friends.  When Bradford manages a remodeling design project for a homeowner, it is always gratifying to be able to remove various elements from the home the client no longer cares for and to make selections that transform their spaces into something new and wonderful. With 26 years in the design field, to Sherri Bradford an important part of that process involves filling the home with colors, textural elements, furnishings and finishes that make the environment better suited to a homeowners wants, needs and expectations.  It is also important to Sherri to fully understand a client's vision and to be able to provide a look that truly reflects what they want in their home.  To Sherri Bradford with Vogue Interiors that is the truest measure of the success of a design.
Sherri Bradford, Vogue Interiors, Bonita Springs, Florida 239.498.7500
If it has a lock, keypad, or needs just needs to be secure, David Meiser Locksmith can handle the job 24 hours a day, 7 days a week.  If your locked out of your can, David Meiser Locksmith can access your vehicle quickly and get you back on the road.  If your a business owner needing locks changed, doors and windows secured, or a safe combination changed, David Meiser Locksmith is our one stop shop for affordable and reliable service.  As a new homeowner, David knows one of the most exciting moments in your life is getting the keys to that new home.  It's a great feeling, but the very next step should be changing the locks so you're confident your family are the only ones that have access to your home. Brand new homes have many different contractors and people inside, and there is no way of knowing if your keys have been copied.  The best way to make sure your home is secure is to change the locks and have the windows and any access points secured.  Just because the door has a deadbolt, doesn't meat it is secure or was correctly installed.  David Meiser Locksmith can be reached at 239-839-8368.
Murals
While talking to my clients while we are doing interior painting for them mention that they are looking for that one piece of art work to add that WOW factor to a room or to a niche' that I just Faux Finished. They asked if I paint murals.  I am sorry to say that I am not a muralist, however I honored to be associated with and highly recommend San from Art By San. There is no one better in the Fort Myers area.  Visit her website at www.artbysan.com, and view her gallery to see some of San Priests murals.  She is just finishing up on a large mural  she did in the ceiling in the Hindu Temple in fort Myers.  One of the many San Priest has done was on the entrance wall in the event center in Punta Gorda.  Art by San painted a mural of a under water scene.  It is spectacular. San is also working on a sculpture for the 11 UP Project.  The 11 UP Project is a sculpture for the 10 year anniversary of 9/11.  It will be placed at Ground Zero and 10 more locations around the United States. San Priest is creating the sculptures out of blocks of concrete taken out of the ground from ground zero, from the 'bathtub' slurry wall that was exposed after 9/11. 
Payroll, Workers Compensation and Liability Insurance
First Choice Payroll Solutions, Inc. is a Employee Leasing and Payroll Specialist company, they also offer homeowners and business owners a choice for many different types of insurance. They help businesses with Commercial Auto, General Liability, and Inland Marine insurance.  These are just some of the insurance policies First Choice Payroll Solutions, Inc. offer.  When calling to request a quote for insurance ask for Joe Frank or Patty at 239.992.6605. 
Pest Management
Larue Pest Management is a full survice pest control company that services Lee and Collier Counties.  Larue Pest Management has launched a Organic Lawn Care Program. This program provides rich natural nutriests to your turf, while reducing the use of traditional nitrogen souces by nearly 85%. For further information call 1-800-330-3323.  Larue Pest Managment also provides survices for Termites and Mosquito Control along with Lawn Care, Palm and Tree Care, Shrub Care, and Sprinkler and Irrigation services. 
Plumbing 
No Worry Plumbing
20301 Grande Oak Shoppes Blvd Suite 118 #57
Estero, FL 33928 
NoWorryPlumbing.com 
239.287.2334
David and Laurie Rinehardt are owners and operatorsof NO Worry Plumbing LLC.  They opened their family run plumbing business in April of 2014 in Estero, Florida.   David is a Master Plumber and has been a plumber for almost 30 years,  Dave and Laurie are originally  from  Wisconsin originally but now reside in Estero Florida.  They pride themselves on integrity, quality work, and fair prices. Please call Laurie today to make an appointment. David specializes in residential service work,  included in his services but not limited to fixture repairs and upgrades, clogged drains, leaks, water heater installation, and repairs of back flows.  As a master plumber Dave Reinhardt and No Worry Plumbing LLC. can take care of all of you plumbing needs whether you live in Naples, Bonita Springs, or Estero Florida.
Siesta Pebble Interiors is the only licensed installer of Pebble Tec in Southwest Florida.  They can give the interior of your pool a whole new feel by using Pebble Tech,visit their photo gallery  to see what they can do to your pool and back yard surroundings.  They did an amazing job on my pool interior many years ago.
Roof Repair & Roof Replacement

When it come to roof repair and roof replacement look no further than Kelly Roofing-Naples.  Are you looking to save energy with a new roof or are you just looking to replace you old tired roof?  Kelly Roofing-Naples can help you with anything roof related from replacement, small or large roof repairs, attic insulation,replacing and installation of gutters, and skylights. If you are thinking of replacing your roof, whether it is a tile, shingle, metal, or a flat roof, one of the most important things you need to do before hiring your next roofing contractor is to read this article from Kelly Roofing-Naples on the " Top 10 Ways Roofers Rip off Building Owners".  Even if you are just looking for a roof inspection to make sure the roof on your home will last a few more years, give Kelly Roofing-Naples a call at 239-435-0014, one of their roof specialists will be happy to come and look at your residential or commercial roof.  Kelly Roofing-Naples services not only Naples, but Bonita, Estero, Fort Myers, Sanibel, Captiva.
Sprinkler repair or installation can be done by homeowners, however to do the job correctly to make sure all of your landscaping gets the proper amount of water without over watering, or the chance of grass or landscaping dying due to improper amount of water it receives, these are some of the things that Rand R Sprinkler and Landscape can do for you.  Being a family business and 40 years of experience R and R Sprinkler and Landscape offers not only irrigation and sprinkler repair, they also offer pump repair and replacement, well service, and irrigation design,  They also offer landscape design, landscape renovatons and installation, and landscape lighting and water features.  Call them today for all your irrigation needs at 772-2607
Window Treatments- Window Tinting-Draperies-Bedspreads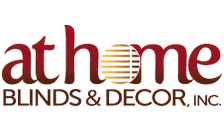 At Home Blinds and Decor, Inc-Fort Myers is proud to announce their expanded home decor showroom featuring the "Hunter Douglas Gallery".  Visit their showroom at located at 15881 Tamiami Trail Ste. #2, in Fort Myers where Style and and Quality come together.
A look inside their Fort Myers showroom where you can view the latest in todays window fashions from blinds, shades, plantation shutters, draperies, cornices, and valances.  Here are some of the home decor features that you will find in their showroom:
Largest selection of window treatments of display

Selection of planation shutters on display

Over 450 fabric books for your drapery selection

Library of over 100 wallpaper books

Large library of fabric trims

Large display of drapery rods and hardware

Selection of motorized options
For your window treatment needs they offer the full line of products from  Hunter Douglas, Graber, Somfy Mortization.
At Home Blinds also has a showroom in Naples.  Their address is 7740 Preserve Lane Ste #11 in Naples.  They can be reached at 239-631-2528.
---
Beverly Hills Window Treatments and Window Tinting has been servicing  Southwest Florida since 1990.  From the largest to the smallest of jobs, they are confident they can meet and exceed all of your needs in your Southwest Florida home for window treatments, window film for your home and your vehicles, while increasing the comfort level. Beverly Hills Window Tint have the only top of the line products combined with the best service and warranty in the industry, and they are conveniently located on US 41 just south on Gladiolus. Did you know that by adding security window tinting to your windows and doors it makes it more difficult for burglars to break you glass and enter your home.  For those of you who live in Naples they have a showroom at 15495 Tamiami Trail North #118, where you and view a variety of window treatments, shades, blinds, draperies and custom bedding. You can even go their website  and view the Beverly Hills Window Treatment Photo Album and get great window treatment ideas for your home from your home.