Please watch the above two video's before hiring any contractor to work on your home.
Hopefully the video's were educational for you, these problems relate to all contractors, including painters!
Here is some good advice and questions to ask before hiring a painter for your next painting project.

Ron's Painting-Fort Myers would like to help you with these questions and many more. In the forty plus years that I have been painting, most of which I have been painting in Fort Myers, Naples, Sanibel, Captiva and Bonita, I have heard a lot of night mares homeowners have experienced with painters. This is why I have created this page to help educate homeowners on what to look for when hiring a painting contractor in Southwest Florida. It doesn't matter the size of your painting project.   It is very important to get all of the facts before you commit yourself to a painting contractor to paint your Fort Myers area home.  Some of the advice I have written can be used in hiring other types of contractors for different remodeling projects you also may have.  Some of this advice pertains to interior painting and some to exterior painting.  This advice will help homeowners who live up north, but some of the advice given fo

r exterior painting may only pertain to homes in warm climates like Southwest Florida.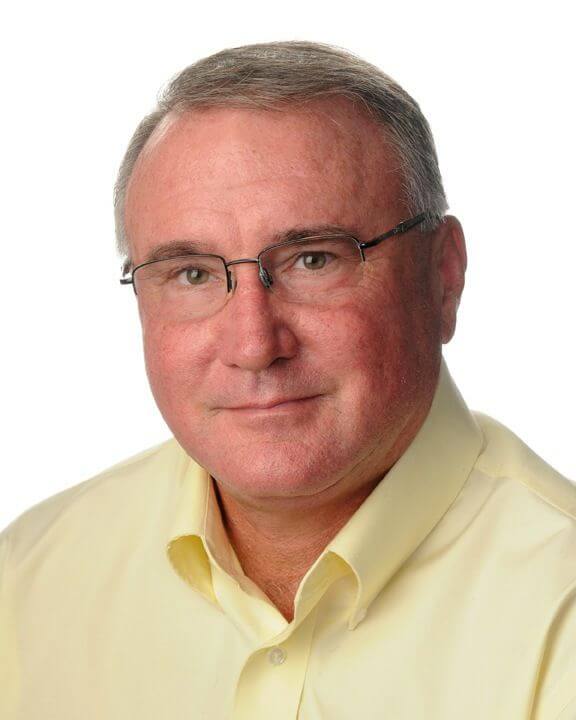 Please don't hesitate to call Ron, President of Ron's Painting with any other questions or concerns that you may have when it comes to hiring a painting contractor to paint your Southwest Florida home.  Ron would also like to have the opportunity to give you a complimentary estimate for your next painting project.  He can be reached at 239-275-0425.
Hiring a painting contractor in Southwest Florida should involve more than just making a few phone calls and picking out colors.  It is one of the most popular home improvement projects you can undertake, but it can be more difficult than you might think.  After all, these painters will spend several days painting your home and working around all of your prized possessions.  It pays to take some time to evaluate who will be doing this type of home improvement project.  Homeowners should understand some of the consequences of hiring a unlicensed painting contractor.  They can be left with dangerous, faulty, or unfinished work.  The unlicensed painting contractor most likely doesn't have insurance.  The homeowner will be accountable for accidents on the job and damage resulting from the work. A professional painting contractor will take pride in their work and won't jeopardize their reputation by cutting corners and using inferior paints and materials.
In February 2014 I had the honor of attending a meeting with Lee County Commissioner Cecil Pendergrass along with Lee County Chief Code Enforcement Officer Rick Roberts at a breakfast meeting. They were asked them to attend the breakfast meeting to help educate licensed contractors on how we can help Lee County put a stop to unlicensed contracting.  They listened to our concerns regarding unlicensed contractors and we are working together to help educate homeowners on what to look for in hiring a licensed contractor.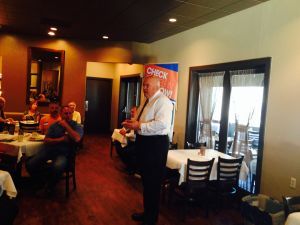 Before you hire a painting contractor, here are some things homeowners should take into consideration. 
  
Did they show up on time for their appointment?  If not did they call saying they would be late?

How long has the  painting contractor been in business? 

Does the painting contractor have the right license?  Did you know that in Lee  and Collier County you have to have been painting for another painter for at least 2 years before you can apply for a Painting Competency License.
Does the contractor have a Painting Competency License for Lee County, Sanibel, Cape Coral, Naples as required by law?  Many contractors say they are licensed but work off an Occupational License which does not allow them to do painting.
Ask the Painting Contractor to show you there Competency License for the city you live in.  In Lee County the license should start out with the letters "PT" which stands for painting.
Did you know a Handyman or a Maintenance Man are not licensed to do painting, electrical, plumbing?  Hang a ceiling fan!
Review this "Can Do List for a Maintenance Man" from Collier County
Review this "Can Do List for a Maintenace Man" from Lee County
Handyman license explanation by City of Cape Coral

Does the contractor have Liability Insurance?  Ask to see a copy of it.

Does the contractor have Workers Compensation on their employees.  Ask to see a copy of it. If they do not show you a copy of it, go to your next choice for a painter.  (Please click on this link) Proof of Coverage
Did you know that if the contractor pays his crew as sub-contractors or pays them cash, they are not covered with Workers Compensation.  This puts the homeowner at risk and liable if there is a injury.  Always ask for a copy of their workers compensation. 
Is the contractor willing to give you a copy of his workers compensation before he begins work on your home? If not why not?  See what Florida attorneys have to say about this. Read the article about a tree trimmer that sued a homeowner in Orlando and won.

Does the painting contractor do the work with their employees or just send a crew? 

How long has the employees been working for the company?  Days, Weeks or Years.  This can make a difference in the quality of their work.  Do they bounce from contractor to contractor, as a sub contractor, and why.  

Does the painting contractor do a drug test or background test on employees before they are hired?  After all they are going to be painting your home.

Does the contractor require a large deposit before the work even begins?

When they give you a estimate for your painting project do they write down the price on the back of a business card, or do they give you a detailed estimate as to what is going to be painted and what is not going to be painted? 

Have they told you what type and grade of paint they will be using on your home?  Are the products premium grade or construction grade?  This is one of the factors as to how often you may need to repaint you home.

Did you receive with your painting proposal a list of references that you may call?

What type of warranty are you going to receive with your new paint job?

Does the painting contractor offer a maintenance program for your exterior paint job to make it last?  Or advise you how to  maintain your home so your exterior painting job will last longer?

What type of painting does the contractor specialize in?  New construction, apartment repaints, or residential repaints.  If it is residential repaints they will be more familiar with how to move furniture and protecting your possessions from paint splatters.  This will also determine the quality of their workmanship.

Do they have all the right equipment to do the job properly, efficiently, and safely?  

Does the painting contractor move your furniture?  Are they familiar with how to move your furniture properly?

Have they explained to you the application methods they will be using when applying the paint to your home?  Please do not assume all painting contractors use the same methods.

What kind of prep work does the painting contractor plan on doing for your interior painting project?  Do they have clean drop clothes that are just used for interior painting? Seal rooms while sanding to control dust?  Vacuum floors before moving furniture back?

Is the contractor going to use the right enamel on my trim on the interior of my home? Latex vs Oil?  Did you know if they use the wrong enamel the paint will peel off!

If your interior drywall needs cracks to be repaired are they skilled enough to fix it so the texture will match existing textures?  Can you texture be matched? 

Does the exterior of your home require a chalk sealer to seal in the chalky surfaces?  What type of chalk sealer are they going to use?  Did you know there are two different types that can be used and if the wrong one is used your top coat of paint will not stick.

Is the contractor low balling the bid just to get your business and not use a chalk sealer at all?

Have they told you how important color selection is when picking a color to paint the exterior of your home?  Did you know that different paint colors fade differently?  The color and grade of paint determines how quickly your paint job fade and last?

Is the painter certified to apply NeverFade Paint by APV Engineered Coatings?

How many days will your paint job take?  Once they start will they be on your job everyday?

Do they pressure clean the exterior of your home for painting?  Do they use bleach when they pressure clean?

How do they protect your vegetation when they pressure clean?

Can my home be painted in one day?  If they answer this question yes, you don't want them.  Ron's Painting doesn't even start applying paint to the exterior of house until the third day on the job.

How long after the exterior of the house is patched and caulked do you start painting?

Will someone be able to help me with picking colors for my home?

What type of paint can I use on my pool deck? Xylene base or Acrylic?  Will it stick?

When is a good time of year to seal my brick pavers?

How do you get the cloudiness out of the brick pavers has appeared since my pavers were last sealed?

Can I have the exterior of my house painted in the summer time in Florida?  It rains every day in the summer!   Should I wait till rainy season is over?

Can I paint my kitchen cabinets that are now Formica?  Are stained wood?  What kind of primer should be used?

Read an article from Jeff Atwater Chief Financial Officer of the State of Florida on what contractors will do to avoid paying workers compensation, and put not only their employees at risk, but the homeowners.
To check on a contractor to see if they are licensed to paint in Southwest Florida, here are some phone numbers to help you.  Please ask if the contractor is licensed and if there are any complaints against them. Lee County 239-533-8895, Sanibel 239-472-8321, Cape Coral 239-574-0430 and Collier County 239-252-2431. 

 Many times when homeowners are getting painting estimates they rely on the expertise of the painting contractor to guide them thru the different paint manufacturers and grades of paints.  Most painters prefer a certain paint manufacturer and a certain grade of paint.  It is not always in the best interest of the homeowner.  Before you rely on your painter to guide you thru this process please visit the below links to help educate yourself on the different grades of paint.  Depending on the grade of paint from each manufacturer it will determine how often you have to repaint.  It can vary from 3 years to sometimes 12 years.  At the top of each page is the best grades from each manufacturer. 

Sherwin Williams Interior Paints 
Sherwin Williams Exterior Paints 
PPG/Porter Interior/Exterior Paint Products- "Click on Products"
 Here is a great painting tip that can help you decide who you want to hire for your next home painting project. Once you have narrowed down the painting contractors you want to hire, and before you sign the contract, call the painting contractor and ask him where he buys his paint  and the location of the store.  Is it from Sherwin Williams, PPG, Home Depot,  Lowes, Benjamin Moore, Porter, or Povia.  I believe this is about all of the paint companies in town that sell paint.  Call the paint company, except for Lowes or Home Depot and ask to speak to the store manager, then ask the manager what grades of paint he recommends for interior painting or exterior painting of a home, then  give him the name of your painting contractor you want to hire and ask what grade of paint does this painting contractor usually buy.  This will tell you a lot about your painting contractor. Then go to the website and read what it says about that grade of paint. Then you will know if  the painting contractor you are about to hire is really going to  put on what he tells you or is your painter switching the paint for a lesser grade of paint.  Feel free to call Tom Will Store Manager at Sherwin Williams on US 41 and Cleveland Ave., 239-936-8558 in Fort Myers and ask him what grades of paint Ron's Painting uses when he paints the interior or the exterior of a home. 

 Please don't hesitate to call Ron, the owner of Ron's Painting with any other questions or concerns that you may have when it comes to hiring a painting contractor to paint your Southwest Florida home.  Ron would also like to have the chance to give you a complimentary estimate for your next painting project.  He can be reached at 239-275-0425. 

 Ron's Painting-Fort Myers has compiled a short list of important painting questions that you can print so you can compare your painting proposals.  The form is a combination of both interior painting and exterior painting. This way you can compare three painting contractors depending on what your next painting project us.  To go to the list to please click on "Contractor Comparison Questions for Painting" , then you can downloaded the form into your computer then print the form.  I hope this painting comparison sheet will help you make a educated decision on hiring your next painting contractor when it comes to painting your Southwest Florida home.  We at Ron's Painting-Fort Myers hope that you will consider us when it is time for your next painting project in Fort Myers, Sanibel, Captiva Island, Cape Coral, Naples,Bonita area's of Southwest Florida.  Please call us at 239-275-0425 for a complimentary estimate.
Homeowners should always check with their homeowners insurance company to see if their are any restrictions in hiring a licensed contractor.  Some insurance companies may not cover losses due to the homeowner hiring a unlicensed contractor.
Ron Rooker of Ron's painting is a licensed painting contractor in Lee and Collier County, as well as Cape Coral, and Sanibel Island.  The above information or the information on my website is not legal advice and does not create at attorney/client relationship.  This is information is to help educate the homeowner so they can hire smart.  I strongly advise confer with your own attorney or insurance company in your state to verify the above mentioned information and insure proper advice is received.
Below is a video from Bill Meginley, owner of WDM Construction.  This is what he found when the homeowner hired WDM Constructionto remodel the master bathroom.  He put blue tape over the door casings so they could hang plastic in order to control the dust from the bathroom spreading thoughout the home.  When he pulled off the tape from the door casing the paint came off with it.  He shot this video and shared it with me to so I could show  homeowners what you get when hiring a unlicensed, lowest priced , unexperienced painter to paint the interior of a home.  Now every bit of millwork on the inside of the home must be removed and replaced, all doors, door casings, baseboards, bi-fold doors, and crown molding.  Homeowner definately did not save any money on this one.