Going Green
"Going Green" with Interior or Exterior Paint ?  How can that be?  Ron's Painting is always looking for the latest products to help the environment to offer to their clients not only in the painting industry, but with pest control, roofing materials, window tinting, and more.  Especially when it really helps our environment.  Please take the time to read through the information in this article.  We are always looking to add more......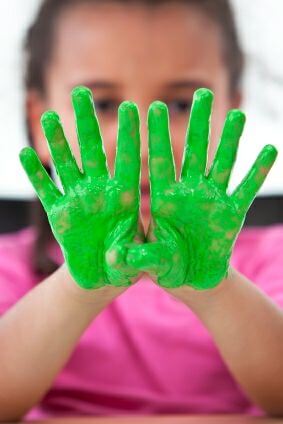 Sherwin Williams- Harmony
Are you worried about painting the interior of your home because you are allergies or respiratory problems?  Does paint fumes bother you?  Or maybe you just don't like the smell of paint.  Ron's Painting can help you with this problem.  Since 1992, I have been using an interior paint that can help the homeowners of Southwest Florida.  It is a product called Harmony, and it is being offered to homeowners and contractors at all Sherwin Williams Paint  Stores in Fort Myers.
  
 Many homeowners in the Fort Myers metro area may be more familiar with the paint brand name of Sherwin Williams which carries the Harmony line of paint.  Harmony is a VOC-free paint and it is virtually odorless. They recommend using Harmony in hospitals, nursing homes, schools and hotels where low odor means rooms can be put back in service faster.  Even the flat paint used on the walls has great durability and scrub ability. Harmony also has a semi-gloss enamel that
can be used on doors, door casings, baseboards, crown moldings and bi-fold doors,   By using these durable VOC-friendly paints we can make the interior of your home and condo a little more environmentally friendly.
PPG - Pure Performance 
Another
premium quality, low odor, no VOC paint is PPG's Pure Performance.  I have used this product many times, when clients have chosen paint colors from the PPG color deck.  It has exceptional durability with a washable finish and comes in finishes, and it resits mold and mildew on interior surfaces. Read more about Going Green...
Those bright sunny days that we all love can have a negative impact on your Southwest Florida homes. Who wants to spend money year after year restoring vibrant colors that UV rays love to destroy?  NeverFade is the perfect solutions for preserving that curb appeal- imagine the cost savings. 
Sherwin Williams-Harmony- Interior Paint. Sherwin Williams carries a brand of paint that is called Harmony.  It is a low odor paint with zero-voc's and is environmentally friendly.  Harmony is a premium interior ceiling and wall paint that comes in a flat, eggshell, and semi-gloss finishes.  Sherwin Williams-Harmony line of paint is ideal for use in children's rooms, or a nursery.  It can be applied in occupied rooms without causing disruption, and it is Anti-microbial -which inhibits the growth of mildew.  Harmony also has the Good Housekeeping seal of approval.  The Sherwin Williams-Harmony interior latex paint is one of their top of the line interior paintings and the professionals of Ron's Painting has switched to using this product exclusively on the interior of homes.  Sherwin Williams has just come out with a new paint line called Emerald.  Sherwin William's Emerald is a Zero-VOC paint and it come in both interior and exterior paint.  It is new to the market and I have not had a chance to use this paint, but visit their website I am sure there are reviews for customers to read. 
For other ways to go green many homeowners in Southwest Florida would like to keep their homes cooler in the summer.  Many ways to do this is by putting on the right roofing material or having their windows and doors replaced or tinted.  If you are considering replacing your roof, or have leaky skylights, I highly recommend contacting Jeromy from Kelly Roofing.  I have referred Kelly Roofing for years and they have taken excellent care of my Southwest Florida clients.  There service area covers Marco Island, Naples, Golden Gate, Fort Myers, Sanibel, and Captiva Island and have proudly serviced these area's for over 30 years.   They will even come out and fix loose roof tiles for homeowners.  Please visit them on the web at www.kellyroofing.com.  You will not be disappointed.
Many homeowners just want to keep the sun from coming thru their windows on a hot summer day in Southwest Florida. Not only keep their homes cooler but to protect their furnishings from fading from the strong sunlight.
If you live on water it is important to keep the lighting low on the back of your home
 during Turtle Nesting Season.  Beverly Hills Window Tinting-Fort Myers, can help you.  They can tint the windows on the back side of your home with the right type of window tinting. It will not only drastically reduce the light coming into your home, but will reduce the amount of light going out of your home at night, which helps during Turtle Nesting Season.  Please visit them on the web at www.bhwtinc.com. 
 Please visit www.myenergysavingssolutions.org for other energy savings ideas or contact us for other energy savings recommendations.
Larue Pest Management has launched a Organic Lawn Care Program.  This program
provides rich natural nutriests to your turf, while reducing the use of traditional nitrogen souces by nearly 85%.
 For further information call 1-800-330-3323 or visit www.laruepest.com
Green Clean is a Fort Myers based cleaning company that serves homes and businesses in Fort Myers, Sanibel, Captiva Island, Bonita and Naples. They are dedicated to providing "GREEN" cleaning solutions to homeowners and business's. Many of my clients have concerns about indoor air quality and are allergic to the old petroleum based cleaning products.  Green and Clean uses bio-degradeable products as a alternative cleaning solution to help homeowners with this concern that they have. If you have marble or travertine floors that need to be cleaned, grout that is dingy, call Green & Clean, this is one of their specialties.  That is why I always recommend Green & Clean.  For further information on  "Green" cleaning solutions call Sam Burnett at or visit them on the web at www.greencleanswfl.com.
 Does your air conditioning really take a toll on your homes electric bill?  Are you getting the proper air flow out of your air conditioning vents?  Or are you loosing valuable cool air into your attic?  This is a problem many of us who live in Southwest Florida have.  I recently did  interior painting of a condo in Cape Coral.  When we removed the switch plates from around the electric outlets from the walls of this Cape Coral condo, there was more cold air coming from where the switch plates were removed then the air conditioning vents.  I notified the homeowner who lives in New York, and they were not surprised.  They had a new air conditioning unit installed by a well know company and it  they new they had a problem, but no one could find a problem.  I notified Mike Clark the owner of United Mechanical, he then called the homeowner and with her blessing sent a United Mechanical technician to the condo, went up in the attic to find that several of the ducts were loose blowing cold air into the attic.  That was some serious wasted energy.  United Mechanical is well aware of how homeowners can save energy.  They have come up with a E-Book   "7 Ways to Lower your Energy Costs" which you can download from their website.
At Home Blinds and Decor offer energy saving window fashions by Hunter Douglas.  Their window fashions help control sun-generated heat by allowing it into your home in the winter and minimizing the amount that enters your home in the summer. Natural light is warm and welcoming, but over time it can fade and damage a room's furnishings and decor.  Just like the paint on the exterior of your home.  Many of Hunter Douglas's products reduce the need for artificial lighting by harnessing daylight, diffusing and channeling it deep into a room, many of their products offer UV protection to help counter the harmful effects of sunlight.  If you are looking for the art in window dressing, creative ideas, and smart solutions for dressing your windows, visit AT Home Blinds and Decor's showroom at 15881 Tamiami Trail Ste. #2 in Fort Myers.  They also have a showroom at 7740 Preserve Lane  Ste #11 in Naples and stroll through their Hunter Douglas Gallery. 
NEW LEAD SAFETY RULES IN EFFECT APRIL 2010
If you are purchasing a home or condo built before 1978 there is a good chance there is lead based paint in the home.  Before doing any work on the home such as sanding, scraping, drilling holes in walls for air conditioning, plumbing, kitchen or bath remodeling or any other activity that creates dust, Ron's Painting recommends visiting the EPA website.  It will give you precautions to take and new Lead Rules that affect you.  Click on www.epa.gov/lead/pubs/renovation.htm.
If you are looking for a certified lead abatement contractor, visit the EPA's website. 
 Ron's Painting-Fort Myers is not a certified lead abatement contractor.
It's Easy Being Green is a article that was published in the Fort Myers News-Press newspaper about Jennifer Languell the owner of Trifecta Construction Solutions.  Jennifer is a building consultant that can show general contractors how to be more energy-efficient when building.  In the article they talk about low VOC paints, and other energy efficient solutions. Their goal mission is to development customized conservation-based solutions for the cost effective implementation of sustainable development and green building.  With more than 15 years of experience, Trifecta can help you achieve your environment goals.  Their most recent project is the spring training home of the Boston Red Sox,  Jet Blue Park.  
 
 If you are looking for a FREE ESTIMATE for your Southwest Florida home, please fill out the form below.  Ron will be happy to contact you and schedule an appointment that is convenient for you to come and look at your painting needs.  If you would like to call Ron, please call him at 239.275.0425.  We would love to put a smile on your face!