Do you want a little more color in your life?  How do I decide what is the right color for me?  What are some of the most popular colors these days? Should you follow the current color of the year?  What are the current color trends?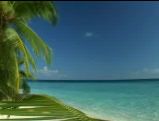 Bringing color into our Southwest Florida homes can be daunting.  Just look how beautiful it is in Southwest Florida in this picture. The different shades of blues and greens shows you how completely different colors can be. Color is a homeowners's most powerful tool when it comes to dramatically changing a home. Color used correctly, it completely transforms a room or an entire home. It is the biggest change that can be made for the least amount of money. 
 If you have children and like Pottery Barn, Sherwin Williams starting in 2017 now carries the Pottery Barn, Pottery Barn Kids, and PB Teen color collections along with the West Elm color collections.
Even if we don't go out and paint a room a bold hue, we still need to figure out which tones, and how much of them to use. Yet the alternative-sticking to white or beige-often results in rooms that feel too tame, or too much of the same. Color has the power to change everything, like magic.  Whether it be the interior or exterior of your Southwest Florida home color is the first thing we notice.  Whether you are painting a wall, painting a room, or painting a house, the wrong color sends us in the other direction and the right color draws us in.  When I am meeting with clients and we are choosing paint colors or paint schemes for their home, I always emphasize to the homeowner that the front door is the focal point to their home.  This is the best place to use a accent color which will draw attention to their home.
Ron's Painting-Fort Myers realizes how hard it is to choose the right paint colors for our Southwest Florida customers for interior and exterior home painting projects. Picking just the right color can be a challenge. There are so many factors to consider when choosing colors and painting ideas.  The biggest challenge is lighting when choosing colors. Have you ever seen a paint chip or color that you absolutely loved in a store but found it looked completely different when you took it home?  You just experienced "metamerism," a phenomenon whereby colors seem to change when viewed under different light sources. It's always best to view color swatches in the actual space and lighting conditions in which they'll be used.
What we have done for our clients is to provide you with several links to different paint companies that are located in Lee and Collier Counties.  Visit Sherwin Williams, Glidden, Valspar, Behr, Porter Paints and Benjamin Moore's websites to view virtual visualizers to get idea's for paint colors.
Have Fun Painting!
Please visit the following websites and play a little with the colors, it is fun to paint on the computer.   This is just to help give you some decorating idea's and different painting schemes. When choosing colors don't worry about trends.  Each year we talk about trends in color.  This is fun.  Pink is the hot color.  Gray is the new beige.  What is a homeowner to do?  Go with the colors you love.  No matter what the trend of the moment happens to be, because it is going to change.  Stick close to natures color, Mother Nature has perfected the color palette, so it is good to imitate her. One question I am asked very frequently is what are some of the colors people are painting their homes?  What are the current color trends?   For instance this year the color of the year is "Radiant Orchid" in 2013 it was " Emerald" and in 2013 it was Tangerine Tango".  Those are all very nice colors, but they are not for everyone.  Those color trends not only affect the colors that are popular with paint, but it effects the clothing fashion industry, home furnisings, and fashion trends.
Visit my gallery of pictures to get some painting ideas, and how to combine different colors when painting a room. When we do interior home painting, many times when we do wall painting, we will paint 1 wall a accent color and the other 3 walls another color.

Please remember the colors you see on your computer will not look exactly the same in or on your Fort Myers home. Lighting is everything when choosing paint colors, and colors will look different on different computer monitors.

The Sherwin Williams website allows you to down load your own digital pictures.  You will be able to repaint your own pictures.

Please enjoy!
Sherwin Williams website is https://www.sherwin-williams.com/visualizer/
Benjamin Moore's website is  www.benjaminmoore.com and click on personal color viewer
Valspar Paints website is   www.valspar.com/
PPG Paints website has a page on " The Voice of color"
Behr Paints website is    www.behr.com and click on explore color
Check out the two links below, the first is past color trends, the second is the spring 2014 color trend report, it may be very helpful for your next painting or remodeling project.
Pantone color of the year for 2017
Here is a link for the trending paint colors for 2018
Are you looking for great painting ideas and painting tips when it comes to choosing colors for your next painting project?  Benjamin Moore   can help, you find color trends for 2017.  Along with their color of the year....Shadow 2117-30. 
 Nearly every paint company has a color trends page on their website.  Here is the link to Sherwin Williams 2017 color forecast and their color of the year....Poised Taupe 6039. 
PPG's color trend page for 2017   is very different from Sherwin Williams and Benjamin Moore's. PPg's  color of the year...1169-5.  
If you compare the 3 major paint companies color trends and color of the year it is quite different, and next years will change again.  This is why I always tell my clients not to worry about trends when picking out paint colors, pick out what appeals to you and what compliments your taste and furnishings.
For those homeowners who are thinking of choosing wallpaper instead of painting or faux finishing in there Fort Myers home.  Please click on this link. There are two places I recommend for wallpaper.  Wallpaper World Interiors on Six Mile Cypress and At Home Blinds and Decor on US 41just south of Briarcliff Rd. in Fort Myers.  This is where I send my clients who are looking to install wallpaper instead of painting a room.  Many times if my clients find a wallpaper, but it is not quite the color they are looking for, we may be able to come close in a faux finish to match the colors and design in the wallpaper.
Are you still having a problem choosing the right wall color?  Are you still confused on wallpaper, paint or faux?  Please remember to click on our photo gallery to view some of the pictures of Ron's Painting finished projects. You may see something you may like for your Southwest Florida home. Also visit my Home-Design Page where there are 2 video's you can watch on the quality of our work, and also the name of several Interior Designers that I work with.  They are always willing to work with my clients. Their fee's are very reasonable for my clients, or if you have a contract with Ron to paint the interior of your home, the color consultation is free. Or you could call Ron at 239-275-0425 and let our team of decorating experts handle all of your decorating decisions.