Ron's Painting has been providing home painting services to our clients on Sanibel and Captiva Island since 1991.  Being an experienced painting contractor I realize that working on the islands presents issues that I don't always see on other painting projects in Southwest Florida. The salt air environment causes home care issues, which makes it difficult for island homeowners to maintain the appearance of their Sanibel and Captiva homes.  
Being a painter that has provided both interior & exterior painting on Sanibel and Captiva Island since 1991, it is really important to me to assure your home is safe for you and your family, for the long term.
Have you ever dreamed of living on a tropical island like Sanibel or Captiva, your toes in the soft white sand, an expansive beach around the island, swaying coconut palms, lush tropical foliage and beautiful crystal blue water? Imagine walking the shoreline at sunrise looking for seashells, our little treasures from the sea, and watching the pelicans and herons fish for their dinner, while the sandpipers scurry along the surfs edge ahead of you as you walk the beach. Seeing in the fresh morning sand the tracks the sea turtles have left as they crawl onto the beach to lay their eggs. Sitting on the beach with your loved one, watching the sun rise in the morning or set in the evening. Sanibel and Captiva are known for some of the most beautiful sunsets you will ever see.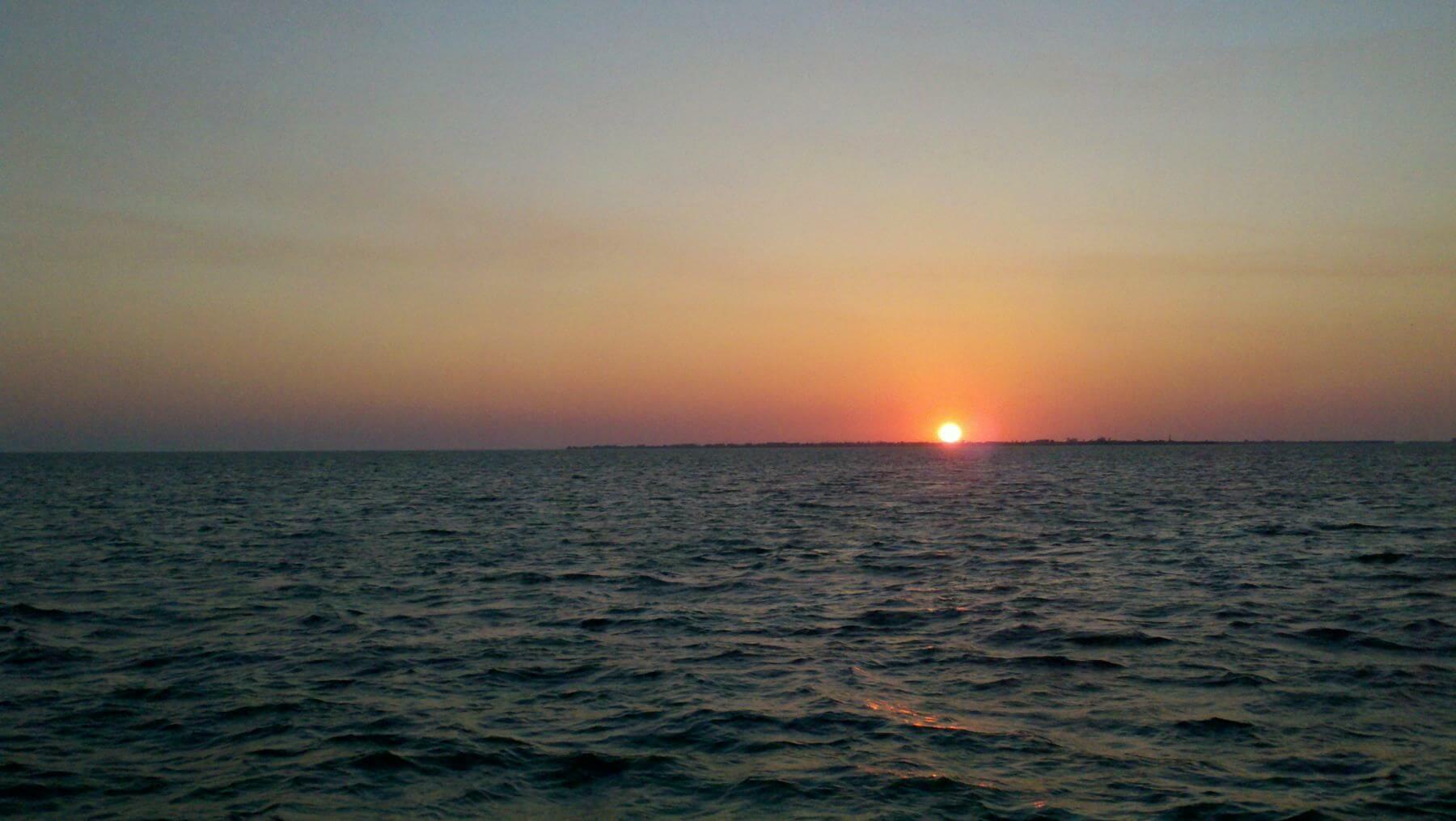 Sanibel and Captiva Island has everything one could wish for...These are some of the reasons we love to paint on the Islands.  No, we don't vacation during the work day, but it sure is nice driving back and forth across the Sanibel causeway everyday looking at the crystal blue water and watching the Dolphins scurry ahead of the boats.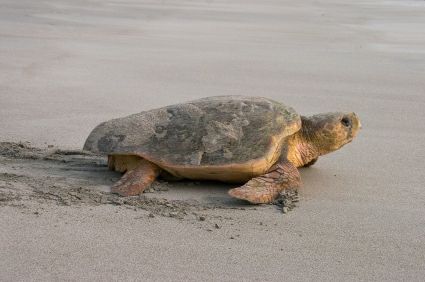 Read more on Sanibel-Caprtiva Interior-Exterior Painters...                                                                Being surrounded by salt water there are many issues we face when painting the exterior of Sanibel and Captiva island homes. Do you have oxidation issues on metal surfaces that are exposed to the salt air?  Aluminum hand rails, light fixtures, outdoor ceiling fans, aluminum vents in soffits and even pool cages.  When the metal begins to oxidize and the paint on these surfaces starts to become loose and peel off.  Nails and screws that are used on decks, boat docks, wood siding,  handrails, even the metal in the stucco banding on your island home over time will become rusty. Sun and salt water exposure to all of these surfaces is extremely harsh. However these painting issues can be resolved.  When the aluminum has oxidized we can sand, or scrape off the loose paint, hand wash all aluminum surfaces, seal in the oxidation then paint the aluminum.  We can even paint your aluminum pool cage rather than replacing it.  Corner beads on stucco homes that have surface rust on them we grind down, apply a coat of POR-15 rust inhibited primer to them rust and allow to dry overnight.  We then will spot prime with an oil primer before painting the homes exterior.
Even when painting the interior of homes the salt air and humidity will affect the interior of your island home. If you are like many people who move to the Sanibel or Captiva , and if you live on the water, I'll bet you love to leave your windows open and enjoy that nice gulf breeze. Does this sound familiar? Over time this will cause mold and mildew to grow on your interior ceilings, walls and trim. Even gets into your furnishings. Many times before we begin interior painting we have to wash down all surfaces that are to be painted with a light solution of bleach and water to remove the mildew before we can paint these surfaces. Just like painting on the exterior of a home, if you do not remove the mold and mildew it will continue to grow. Yes, even under paint, and over time it will peel off.
Woodpeckers! Look mom a red headed woodpecker, we don't see many of those up north. Boy do we have them here on the islands, and if you have wood trim or architectural foam on the exterior of your Sanibel or Captiva home, they love your home. The woodpeckers love to look for bugs in wood and architectural foam. Walk around your home and inspect your fascia, soffits, and gable ends of your home, architectural foam banding and see if you have holes in these areas. Sometimes the holes can be large enough for them to build their nests in the holes. Many of my clients have hung fake owls near the holes to stop the woodpeckers. Sometimes this works. Absolute Bird Control is one of many companies will help educate you on controlling our little red headed friends.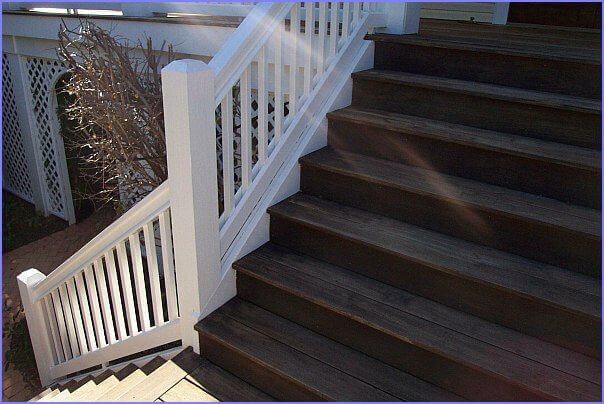 As a experienced Florida painting contractor who has worked on the island, I know how to fix these problems or who to call to assist us in solving this issues. Many times when we are painting wood surfaces we will remove the rusty nails and replace them with stainless steel screws.  We have even ground down the heads of screws to remove the rust, put a automotive rust primer on the nail heads then painted them. When it comes to rusty corner beads in the stucco, I always call Ted Ney Stucco and drywall.  Ted is a true professional when it comes to removing the rusty corner beads and replacing them with plastic. After he does the repair and we paint the house, you will never be able to tell that the stucco had damage.  I have been using Ted for over 10 years now for my stucco repairs.  If this is a issue that you are having please don't hesitate to call Ted directly at 239-267-6969.
Are you are having issues with your wood deck?  Is the wood rotting on your deck, handrails, or spindles?
Is the stain on the decks peeling?  Or did you just replace your old deck with new pressure treated deck and want it stained? 
These are other issues we run into on a regular basis not only on Sanibel and Captiva, but everywhere in Southwest Florida.  Do you have rotten wood on your deck that was previously built out o frough sawn cedar?  When we find this problem we replace the wood for the homeowner, but before we rebuild the problem area we always prime our wood completely on all sides with a good coat of exterior primer.  After the primer has dried we then rebuild the structure, caulk all joints, allow the caulk to cure overnight, then paint the entire area.  Did you know that if you are replacing rotten wood with Pressure Treated Lumber that the new lumber must dry for 6 months before painting it. However if you are looking to have the new wood stained, there are two products on the market that can be used on Pressure Treated Lumber as soon as it is installed. I have used both of these products, they  are premium stains that hold up well to the Florida Sun.  Wood RX has a variety of colors, where Spa N Deck is limited on their colors.  I have attached links the both websites.  Spa N Deck can be purchased locally at PPG Paints, Gavins Ace Hardware on San Carlos Boulevard, and Shoreline Lumber off Kelly Road.  Wood Rx can be purchased at Povia Paint, their main store is behind Home Depot off Six Mile Cypress.
Many Sanibel homeowners even have composite decks installed.  Once the composite deck is installed then there is no further maintenance issues.  A product we are familiar with is Trex.  We have installed Trex composite decking on a Sanibel Island rear lanai deck and a boat dock.  The existing wood deck had rotted completely over the years, and as we removed a rotten piece of wood we replaced it with with a piece of composite decking.  When ever we replace rotten wood, whether it be on decks, or on homes, we always use stainless steel screws to keep the screws or nails from rusting. If you are looking to replace or install a new composite deck on your Sanibel or Captiva island home one of the best places to look for materials to use is Shoreline Lumber.  They are located off Pine Ridge Rd. in Fort Myers and hey have a great showroom and a very knowledgeable staff to answer any questions your may have regarding a new deck or handrails.
Now lets talk about the problems many island homeowners have with the wood on their handrails rotting.  Or just maybe your handrails are fine but many of the spindles holding the handrails are rotting? I just may have a solution to your problem.  With our experience of painting homes on Sanibel and Captiva for so many years we know how to do exterior painting properly, not just hurry up and get the job 
Because so many homes on Sanibel and Captiva are stilt homes there are handrails that need painting.  Some homes have aluminum handrails, and others are wood.  When we prepare the exterior of a home for painting and there are wood handrails we take the time and caulk the base of each spindle where it meets the bottom support brace, and let the caulk cure overnight before painting it.  By doing this we also find rotten spindles that need replacing, peeling paint that needs to be scraped and primed, and rusty nail heads that need attention.  Once all of the paint preparation is done we begin the painting process.  Ron's Painting does not spray paint the handrails and spindles with the finish coat of paint.  By doing this the top coat of paint just lies on the surface.  We take the time and brush and roll each spindles insuring the paint gets into the grain of the wood and seals all surfaces.  By taking the time and caulking, scraping, hand priming and hand painting this will ensure there is no chance from water damage and your paint job will last a lot longer.
Have you ever been sitting on your outdoor lanai with guests, or just laying around in the pool enjoying the day, relaxing, and looked up at  the beautiful blue skies of Southwest Florida and see rusty streaks coming down on the aluminum of your pool cage from the screws?  Did you know those rusty screws can be replaced with stainless steel?  Then you never need to look at those rusty screws again.  I have replaced the screws on pool cages with stainless steel screws, cleaned the pool cage, and painted the pool cage to make it look like new again.  Although the best time to do this is if you are going to replace the screening on your pool cage, as it is easier to paint without the screening in.  However we have painted pool cages and even aluminum enclosures on condo lanai's with the screening in place.  If you do need to have the screening replaced, I always recommend to my clients The Screen Doctor.  Mindy and Eric Peterson have owned the Screen Doctor since 1995, and not only screen repair, but hurricane shutters, complete replacement of pool cages, screen doors, even replace the broken screens and frames on your home windows. The Screen Doctor service's all of Sanibel and Captiva Island.
For those homeowners that have cracks in their pool deck or have a wood deck or dock where the wood is splintering, Home Depot is now carrying a new product that may help. The product is called Restore and can be used on decks, docks, stairs, patios and porches.  Restore is a very thick paint, that when it is applied to wood decks and docks or concrete pool decks it will fill cracks up to 1/4 of an inch.  Restore requires two coats of paint to be applied to all surfaces, comes in 20 different paint colors, you will get 50 square foot per gallon of paint and is guaranteed to last for up to 8 years.  Restore has a video you can watch that will walk you through the proper painting procedures to follow when applying their products. This video is great and goes into great detail for application instructions of their product on pool decks, wood decks and docks.  Restore can not be used on driveways or garage floors, it will not hold up to vehicle traffic.  I personally have not used this product yet, as soon as I do I will let you know.  Another very good product that has just been reformulated recently by Sherwin Williams is their Super Deck, which comes in a oil-based and waterborne finish, solid color stain, and an elastomeric finish for that weathered deck.
 Are you experiencing any of these home maintenance issues on your Sanibel or Captiva Island home? If you are, please give me a call.  I specialize in interior painting, exterior painting, faux finishing, drywall repair, and pressure cleaning.  Many of these problems are not just limited to island homes, I have found many of these same issues of homes off the island during the home painting process.  I would be happy to come and meet with you personally to address any questions or concerns that you may have for your next painting project.  Give me a call at  239-482-1695. 
I look forward to hearing from you,
 
 Ron